Discussion Starter
·
#1
·
I made the change to bar-end mirrors.
Motorcycle CNC Round Black Rearview Mirror Lens 1pair 7 8" Moto Bike New | eBay
around $15delivered
Motorcycle Mirror Block Offs Base Plates for Honda CBR 600RR 900RR 929 954 New | eBay
around $9 delivered
I can see much better with the bar ends but there is a little more vibration in the handlebars than there was before but after riding 10 minutes I forgot about it. There is no vibration in the mirrors at all
The first thing I did was to duct tape the bar so it wouldn't spin.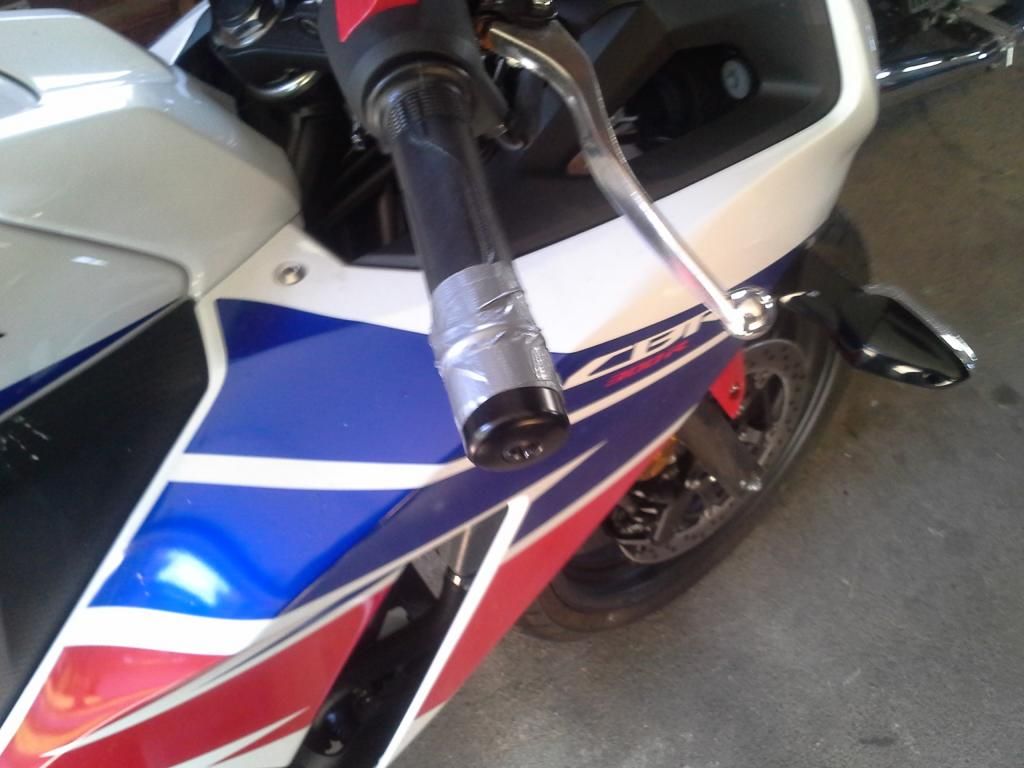 Then instead of a screwdriver because you will probably strip it, use a socket wrench with a bit or something like I have, I believe I have a
#4
Phillips head bit.
If you look closely inside the grip you can see the bottom clip but there is an identical clip on top too.
You can clearly see the clips here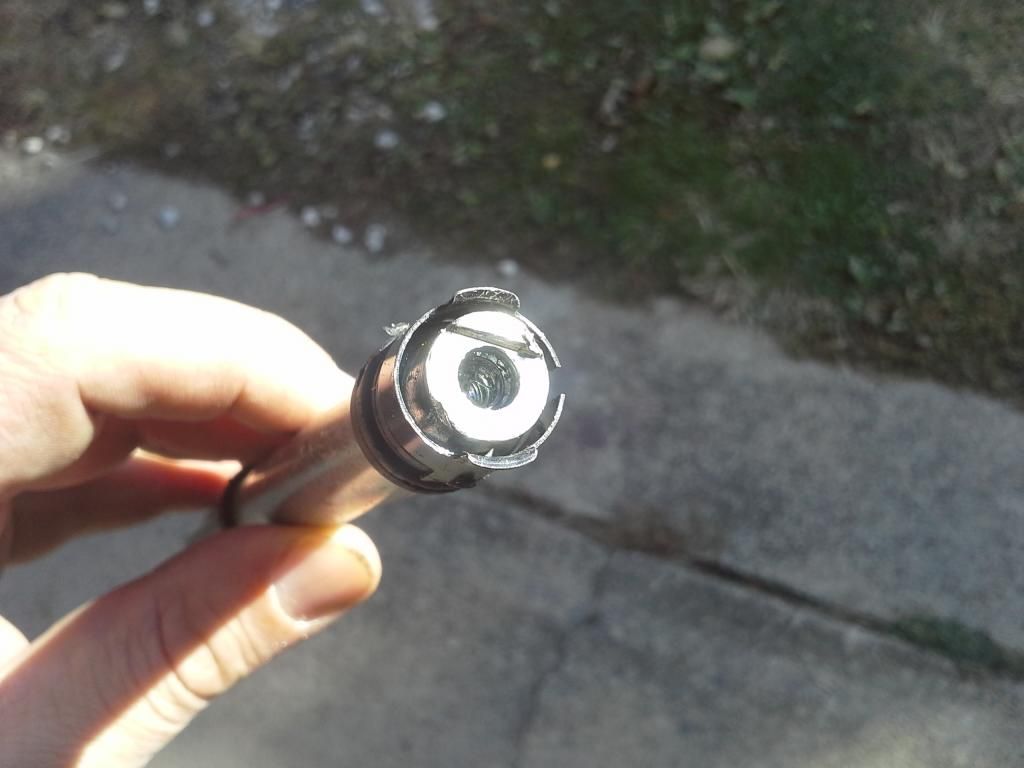 Once you depress the clips, thread the screw a couple threads back in then I used a pair of vice grips closed so the head of the screw won't push through and then tap the vice grips with a hammer. You don't have to use much effort and don't hit the bike.
Then just install the bar end for the mirror