I bought these flush mount LED front turn signals and another set of resistors. I had to drill out some of the plastic signal mounting plate behind the fairing so the turn signals were centered. These signals are the smallest of this type I could find and they are still a tight squeeze.
Resistors are 3.29 free shipping on Ebay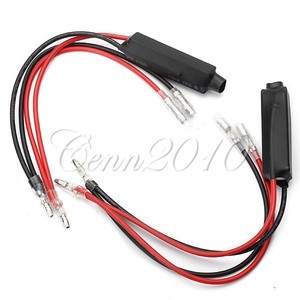 2pcs Motorcycle Turn Signal Indicator LED Load Resistor Flash Blinker Fix Error | eBay
Turn signals are 8.35 free shipping on Ebay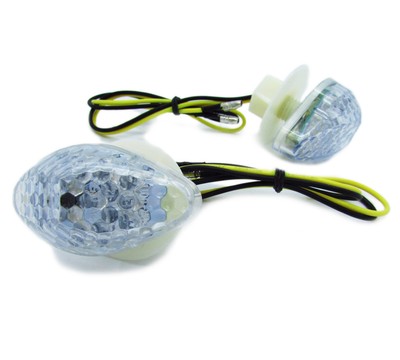 Motorcycle Universal Flush Mount 15 LED Turn Signals Light Indicators Amber 12V | eBay
The LED signals work just like the stock signals with the resistors installed. They are on all the time and blink when you turn the switch on L or R.
The signals are on but the headlight screws with the camera
I like these enough and I bought 2 other types that are similar but didn't fit because they were slightly too big. In any case I like them much better than stock but I am still open to either finding/fab something that looks more like if the factory decided to install flush mounts.